Building a powerful and professional digital presence
The first step in building a compelling digital presence is to make your brand distinguishable. New companies or those aspiring to conquer new markets face the key challenge of being sufficiently visible, relevant and reputable to stakeholders. By establishing a solid reputation, people are more likely to trust you and recommend your products and services to others. 
We thoroughly review your company and leadership presence across search and social media, providing critical insights with respect to the relative size, reach and strengths of your digital presence. We also discern if you are appearing when and where people search for you online. Additionally, we analyze risks associated with, and gaps within, your presence, such as out-of-date or incorrect information, impostors, website cloning and other cyber threats.
Improve Your Digital Presence
Our client-dedicated teams provide digital presence solutions to effectively improve your reach and visibility in search engines and social media. Each of our projects is custom catered to the client to ensure maximum efficacy. We'll work with you to determine the right amount of website, blog, and social media work to meet your goals—and your budget.
READ MORE
---
A Polished Online Presence Is Critical To Success In This Digital Age. It Can Be A Mark Of Legitimacy, A Stamp Of Approval, Proof Of Excellence… Or It Can Be The Exact Opposite.
---
Who We Work With
We have experience with a range of individuals and businesses, from independent doctors' offices to the United Nations. If you have a problem or a question about your digital presence, contact us today. We often work with public relations agencies as on-call digital specialists.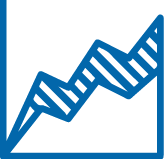 Measure And Evaluate Analytics
Digital analytics provide a range of information critical to risk reduction and improved reach in search and social media. Services include website analytics, sentiment analysis, social analytics and social listening for key influencers and trending topics.
Through our unique approach, we generate compliance and surveillance solutions for ongoing, active assessment and mitigation of issues as they occur online; thus protecting you against abuse of your digital assets.
READ MORE
---
Digital Risk Management Is The Next Stage In The Evolution Of Risk And Reputation For Organization's Digital Presence And Global Influence
---
A Business Issue
Digital risk is associated with your digital presence online. It is a business issue, not just a marketing or communications, or technology issue. Industry leaders are finding that digital risk management needs to be owned by the C-Suite.
Quantification Of Digital Risk
DRM defines a foundation for managing digital risk across various digital platforms, both search and social, by quantifying how search and social are impacting your business.
Business-Defined Risk Balance
DRM enables business executives and their organizations to understand where information appears about them online and the digital risk profile from an outsiders perspective and equip them with the knowledge and framework needed to take a more proactive stance regarding what appears about them online.
Digital Resiliency
The objective of digital risk management is to build digital resiliency, where an organization has a strong digital presence and influence and is aware of and responds to risks and threats to minimize disruption and financial impact.
Digital Risk Strategist
The role of a Digital Risk Strategist has emerged as a person with both business acumen and understanding with sufficient technical knowledge to assess and make recommendations appropriate to address the digital business risk.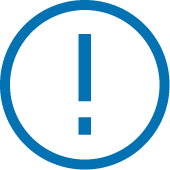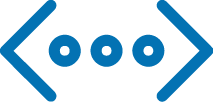 Our client-dedicated teams provide functional expertise in claiming, building and optimizing a strong digital presence for new companies, new leadership, or merger-acquisition events.
The Agile Impact team works with you to build and protect your brand online. This includes tracking progress and potential challenges, actively managing programs to maintain results, and continually measuring against established benchmarks.